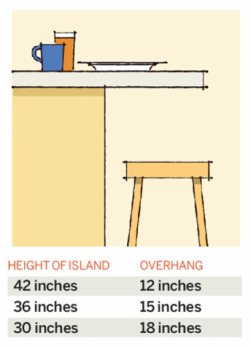 Posted on November 16, 2016 by admin in Uncategorized.

Most overhangs for 3cm material without a plywood subtop are not to exceed 10-12″. So we've put together a few images on are some great ideas on how to solve this issue. The right amount of overhang Island seating generally comes in three heights: table (30 inches), counter (36 inches), and bar (42 inches). Each one […]

Continue Reading... Comments Off

on Do you have a long overhang on your island or peninsula?